Staff Pick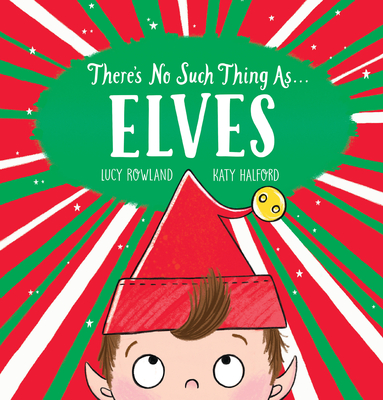 There's No Such Thing as... Elves
Publication Date:
October 3rd, 2023
Publisher:
Scholastic Inc.
Usually Ships in 1 to 5 Days
Staff Reviews
Maybe you can find elves!
— Five Books Reviewed in Five Words
Description
There's no such thing as elves... right?
When a little boy is told by his best friend that elves aren't real, he doesn't believe it for a second. In true Christmas fashion, he makes a list of places to search, checks it twice, and sets off to prove his friend wrong.
From the garden to the candy store to the Christmas fair, he looks for elves everywhere. Could his best friend be right? Or are elves hiding just out of sight?
With an engaging search and find element on every page, this story is packed full of Christmas fun for kids to enjoy. The bouncy, rhyming text makes for the perfect read-aloud and Katy Halford's adorable art gives kids plenty to explore.
A new holiday tale that's sure to become a family favorite!
About the Author
Katy Halford is the illustrator of several books for young children, including Naughty Narwhal by Emma Adams, Noodle the Doodle by Jonathan Meres, and Rapunzel to the Rescue by Lucy Rowland. As a child she would create paper houses and shops and would play for hours in these imaginary worlds, creating little stories and acting them out. Katy lives in Leicestershire, England.
Lucy Rowland is an award-winning picture book author and a children's speech and language therapist. She is the author of Rapunzel to the Rescue, illustrated by Katy Halford, Unicorns Don't Love Sparkles, illustrated by Mike Byrne, and the No Such Thing series, illustrated by Katy Halford. She lives in Gloucestershire, England, with her husband and son.